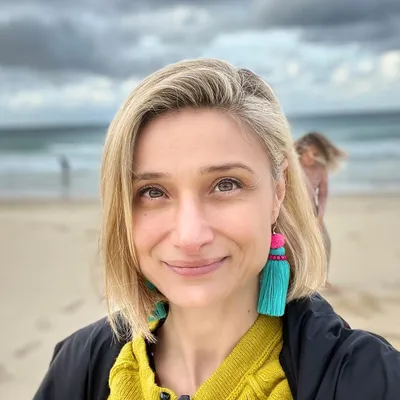 "Your child's diagnosis is not a label, it is a key that opens doors for understanding, and a pen that rewrites the negative labels that others have offered."
"Learning that my child and I are both neurodivergent was a gift, it opened up the door for connection, acceptance, and a new view of the world. With a renewed sense of purpose, I found community among families like mine. Our combined stories brought incredible comfort because it is with experiences similar to ours that we find understanding and a sense of belonging.  
I want all parents who feel isolated or unprepared, to find the support they need to confidently raise and advocate for their children."  
About Us
Keywell was born from the heartfelt dedication and personal journey of our founder, Diana. As a parent facing the challenges of raising a neurodivergent child, Diana recognised the need for comprehensive resources and support. 
With her unique perspective and expertise, Diana embarked on a mission to create a solution that would empower parents and transform the lives of neurodivergent children. She meticulously designed and developed the Keywell app, ensuring it meets the highest standards of usability, functionality, and effectiveness. Keywell is the true intersection of science and lived experience.  
Diana's unwavering commitment to excellence and her personal dedication to her own child's well-being have been the driving forces behind Keywell's success. Her expertise in product development and her deep understanding of the needs of neurodivergent families have shaped the foundation of our company.  
Today, Keywell stands as a testament to Diana's vision and relentless pursuit of making a positive impact. As Keywell continues to grow and make a lasting impact, we are thrilled to announce our partnership with AI Digital Solutions, led by Alfred Asirvadham.  
Alfred brings a wealth of experience in the field of mental health, youth support, and the development of cutting-edge mental health care apps. He has worked extensively in the mental health sector, training community workers, and rolling out innovative solutions for youth, which aligns perfectly with Keywell's mission. 
At Keywell, we are dedicated to empowering neurodivergent individuals, parents, schools, and partners on their journey toward understanding, acceptance, and growth.
Explore our resources and use them to support your family, yourself or your students. Our tools and strategies are based on a combination of evidence-based outcomes and lived experience – this combination is how we believe respectful and supportive change can happen.